Eco Blog
Posted by Dominique Mosbergen via huffingtonpost.com on
Real Christmas Trees Or Fake Ones — Which Are Better For The Planet?
Artificial trees need to be used for a long time to make them a more eco-friendly choice.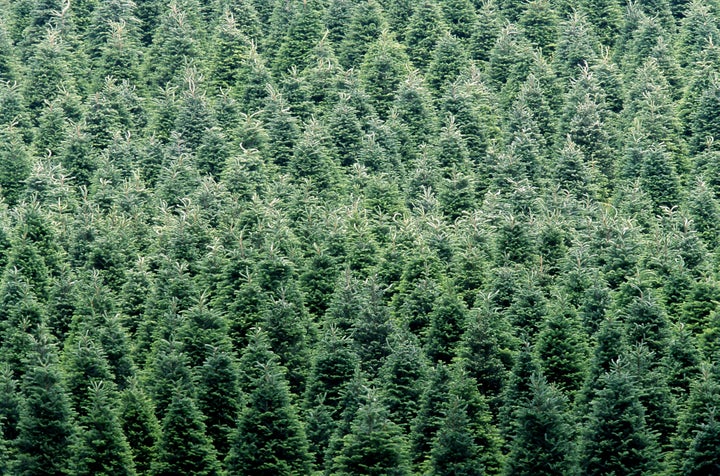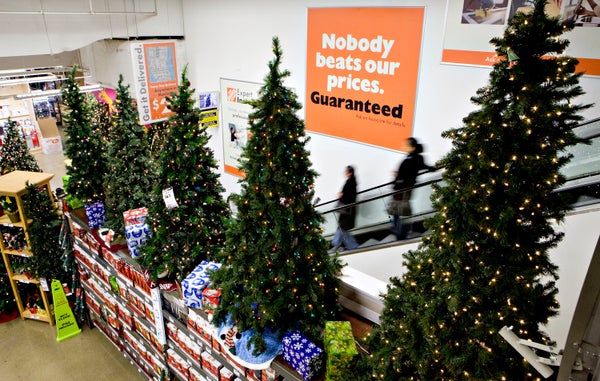 Bloomberg/Getty Images
An artificial tree needs to be reused for many years to make it more environmentally friendly than buying a fresh-cut tree annually. According to forester Bill Cook, a fake tree would have to be used for more than eight to nine years. A 2009 study out of Montreal, however, concluded it would take more than 20 years of use to make it a more eco-friendly choice.

Artificial trees have "three times more impact on climate change and resource depletion than natural trees," said the study, conducted by the consulting firm Ellipsos.
2 Most fake trees are made from toxic, non-recyclable materials
Artificial Christmas trees are made of polyvinyl chloride, or PVC, a non-recyclable plastic. PVC has been linked to adverse health and environmental impacts. Fake trees may also be manufactured with lead and other toxic additives.

There are artificial trees on the market that are not made from PVC. Polyethylene plastic (or PE) trees are said to be a less toxic option.
More than 85 percent of artificial Christmas trees are imported from China, significantly enlarging their carbon footprint.
If you're opting for a fake tree, aim to buy one made locally
4 Similarly, if you're buying a real tree, go local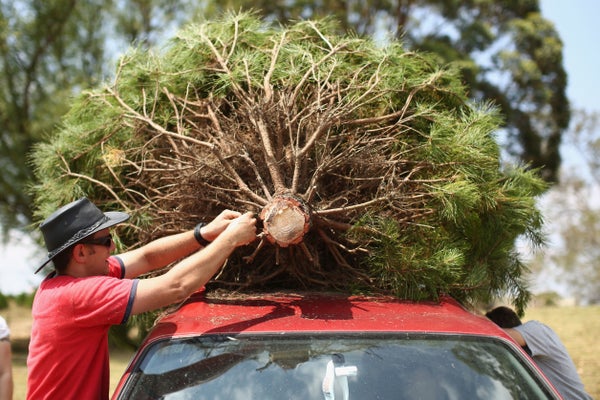 Mark Kolbe/Getty Images
Minimize the number of miles driven to get your Christmas tree. Research shows that driving to get your tree often has more environmental impact than the tree itself.
"If you pick up a real tree close to your home or pick it up on a trip you were going to make anyway, the impact of the real tree is almost nil," Bert Cregg, a horticulture expert at Michigan State University, told HuffPost.
Buying local also means supporting your community's growers and businesses, as well as preserving local farmland.
5 Real Christmas trees are grown specifically for that purpose
David Chapman/Getty Images
"You're not doing any harm by cutting down a Christmas tree," Clint Springer, a botanist and professor of biology at Philadelphia's Saint Joseph's University, toldThe New York Times in an earlier interview. "A lot of people think artificial is better because you're preserving the life of a tree. But in this case, you've got a crop that's being raised for that purpose."
6 Christmas tree farms can serve as a habitat for local wildlife
About 350 million trees grow on Christmas tree farms in the United States, according to the National Christmas Tree Association. About 30 million of these trees are harvested annually.

These farms have environmental costs of their own, noted Thomas Harman, who sells artificial Christmas trees. "If you use an artificial tree for 10 years, you need 10 trees, and that is 70 years' worth of growing trees," he told Weather.com in 2013. "You have 70 years of water and pesticide consumption."

Researchers say, however, that pesticides aren't actually too much of an issue on Christmas tree farms.

"If you look at the continuum of chemical use in U.S. agriculture, Christmas trees production certainly ranks on the low end," Cregg told Mother Jones in an earlier interview.

Christmas tree farms can also serve as important habitats for local birds, insects and other wildlife.
7 Real trees can be composted or recycled
Denise Taylor/Getty Images
Don't just chuck your used Christmas tree in the trash after the holidays. Repurpose or recycle it!

Many towns and cities have curbside pick-up options for recycling Christmas trees, or recycling drop-off centers. Some also offer tree mulching and chipping programs, allowing residents to recycle their trees and take home a free bag of mulch for their garden.

Feeling handy? You can also turn your tree into a DIY project. Create coasters and decorations with the branches and trunk of your tree. Or make some Christmas-scented potpourri.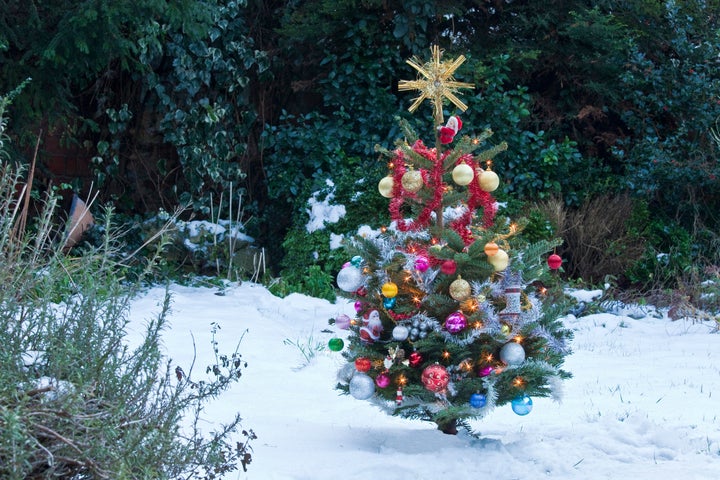 These little balls of goodness are full of protein, healthy fats and are high in anti oxidants. They taste so delicious and are perfect sweet treat to take to a dinner party or an upcoming Christmas party. The Nescafe Green Blend coffee that is added to the balls give them a beautiful and rich decadent [...]
Creating a Green Christmas 30+ Ideas to Keep It Eco-FriendlyAccording to Andy Williams, it's "the most wonderful time of the year". But unless it's a Green Christmas you're planning, it's also the most wasteful, consumer-driven and stressful time.But it doesn't have to be! With a little knowledge, some family discussion and a change of focus, it's [...]
What is a reverse advent calendar? Why you should make one this year with your family Let's be charitable, it is Christmas after all!If you're looking for a new Christmas tradition for you and your family, we've got an idea that is not only fun to do but will teach your little ones some special lessons [...]
Hello summer/hello popsicle and ice cream season! At long last I'm finally getting into the whole popsicle thing. I've always been more hooked on ice cream but then I realized how incredibly awesome you can make popsicles. This summer I'll be making popsicles all the time and not just at my kids request. The flavor [...]
If you buy flavored waters, they could be bulked up with added colors, sugars, and other unhealthy agents so skip the store-brought ones, and mix some up yourself. Water is one of the healthiest drinks out there so let's get a little experimental and spice up our hydration...Jalapeño and watermelon waterIn this zesty recipe from [...]
11 Reasons To Drink A Tbsp Of Apple Cider Vinegar Daily + More UsesYou've probably heard the claims. But even if you are aware of all that apple cider vinegar has to offer, you might find it hard to believe that just one food can offer so many benefits. Surprisingly (or maybe not) it's [...]
Every night, before bed, I sit with my two young kids and I ask them three things they're grateful for. Then I share three things I am grateful for. We also talk about our wins for the day. The whole process takes about 10 minutes, and the benefits are exponential.I do it because gratitude literally [...]
Our family is really enjoying all of the seasonal produce available right now, especially the berries.I always stock up on berries when I can find them from a fresh, local and organic source, and freeze and preserve them for the whole year.Last week, a quart of delicious strawberries was hidden in the back of the [...]
While happiness is defined by the individual, I've always felt it foolish to declare that nothing can be learned from observing the happiness of others.Examining how to be happy is benefited from observing the patterns of others, and then taking only what you find useful. Inspiration is the goal, not rigid rules on being happy.I've [...]